Recently I had an encounter with a stranger in the decently busy parking lot of a grocery store. Mind you, this particular grocery store isn't in my town, but a couple of towns away. It just so happened to be the one I was nearest and I needed to get a little something to eat because as usual I was having an hectic day and more than likely, too much time had passed since my last meal (or snack). 
For those of you who know me, you're most probably aware that...
---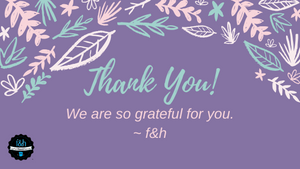 During one of our recent church services, we read a very small portion of scripture that had a pretty big impact on me. First Timothy, Chapter 1, Verse 12 says, "And I thank Christ Jesus our Lord, who hath enabled me, for that he counted me faithful, putting me into the ministry."
This passage really resonates with me because...
---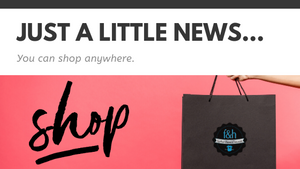 We have great news. Our business has reached new heights! You can now get any of your favorite faith & honesTee items on either the Facebook or Instagram shops. Can we say AWESOME?!?
---
• discount • Fall discount • God is With You • Joshua one nine • Scripture • Share the Word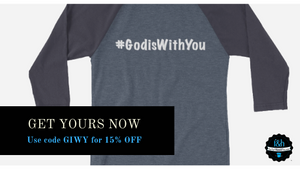 Hello faith and honesTee family, today while I was reading the bible for my daily dosage of scripture, I was reading Joshua chapter one. Verse nine resonated with me because I feel the Lord's presence no matter where I am or what I am doing. It reads,   God is with you wherever you go.  This verse makes me want to grow my relationship with the Lord even further. I hope this resonates with you too so you can grow as a christian and want to connect closer with God as well.   It also reminded me of a tee available in our...
---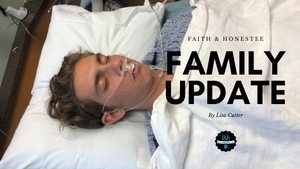 Hello faith & honesTee family,   The team and I have been going through some tough times here at home aka headquarters. LOL My son in high school, Corbin, helps me run this awesome business for y'all and is an elite soccer player. Shoutout to GSA (Gwinnett Soccer Academy). He recently got injured and tore his ACL and damaged his lateral meniscus in a match in early August. Today he finally had surgery. .    Also my older son, Connor, who chose to join the ARMY right after high school. He started basic training back in July at Ft. Jackson, South Carolina and was recently  injured too. After...