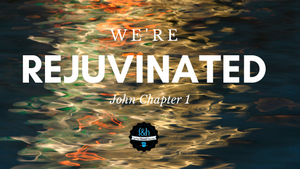 Hello faith & honesTee family,
The team and I just read over John Chapter 1, to try and understand the actual events of Jesus' life a bit further. As we finished the reading,... 
---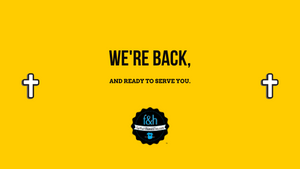 Welcome faith & honesTee family!
Today we are happy to announce the re-opening of our online store. As of today we will be fulfilling orders once again, to help keep you and your family spirit-filled. 
---
It is with deep regret and saddened hearts that we bring you this unfortunate news. As of today, 9/7/18, we will no longer be able to fulfill any new orders.
---
• Ephesians 5:25 • new ladies' long sleeve tee • new ladies' tee • new product • Single Lady Tee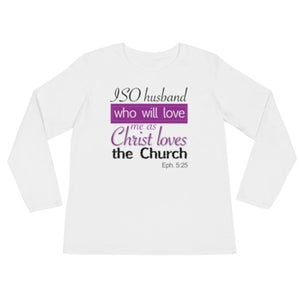 Let me take you back to a time in my life when I knew I loved God and followed Christ and thought I was being the best Christian I could be. This was in my early 20's oh so many years ago (or at least it seems that way). Imagine being a single Mom of two precious baby boys. You've been Christian for what seems like most of your life; you've read the Bible on your own since you were 5. You knew nothing other than Catholicism, but since your family didn't go to church when you were younger come...
---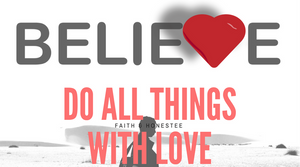 A little bit about why faith and honesTee is so important to us. Any scripture with a design could be the only scripture someone sees.  Our mission is to spread God's love and truth through fun designs on shirts, canvas totes, sweatshirts, you name it! Faith-inspired swag for the faith inspired.