Get Encouraged. Be Empowered. Find Inspiration.

"The Lord is a refuge for the oppressed, a stronghold in times of trouble."—Psalm 9:9 This powerful verse from Psalm 9 reminds us of the resolute protection and refuge we...

Living in the US bestows upon us an invaluable privilege, a gift that not all people around the world have—freedom. This country, whose foundations are rooted in Christian principles, presents...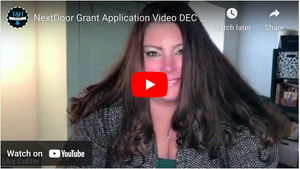 Take a sneak peek at our NextDoor Kind Foundation Grant Application Video. We're so excited to potentially receive $5k to grow our small, woman-owned business!
Fam Favorites—Home Decor, Fun Tees, Comfy Hoodies, & Much More